Nippon Express (Taiwan) holds scholarship award ceremony at China University of Technology
Nippon Express (Taiwan) Co., Ltd. (President: Masaru Kawamoto, hereinafter "NX Taiwan"), a group company of NIPPON EXPRESS HOLDINGS, INC. (President: Mitsuru Saito), held a scholarship award ceremony at the China University of Technology on Friday, June 16.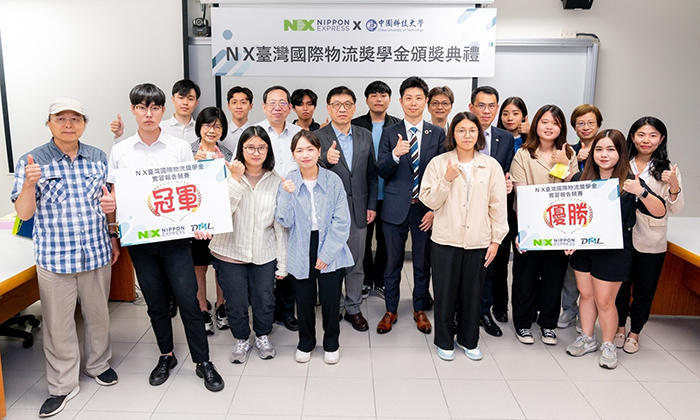 Founded in 1965 as a five-year technical college, the China University of Technology (CUTe) is a private university with campuses in Taipei and Hsinchu. It currently has 15 departments in three colleges - the College of Planning and Design, the College of Management, and the College of Computer Science - and the many partnerships it has formed with companies make numerous internship opportunities available to its students.
With the aim of strengthening ties between industry and academia in Taiwan, NX Taiwan has been working with CUTe since 2018 to administer a scholarship program that promotes human capital development in the logistics industry. For this year's program, students who experienced internships at companies prepared reports that included case analyses of logistics sites and suggestions for improvements based on their experiences. Eleven students selected from among the applicants for particularly outstanding reports were presented with scholarships at the award ceremony.
The Nippon Express Group will continue actively engaging in social contribution activities in the East Asia Region to help develop human resources who can play an active role in the logistics industry.