NIPPON EXPRESS Releases New Film Spotlighting Its Essential Role In Global logistics
-Go behind the scenes of global logistics with new brand film from NIPPON EXPRESS-
NIPPON EXPRESS HOLDINGS, INC. (President: Mitsuru Saito), released a new brand movie - "Finding the Way" - on September 1. The short film follows NIPPON EXPRESS employees from Japan, the United States and Europe as they coordinate strategic shipments for the semiconductor industry. It goes behind the scenes of global logistics, from the routes of rural Ireland to the port of Long Beach, California to cutting-edge, robot-powered warehouses in Japan.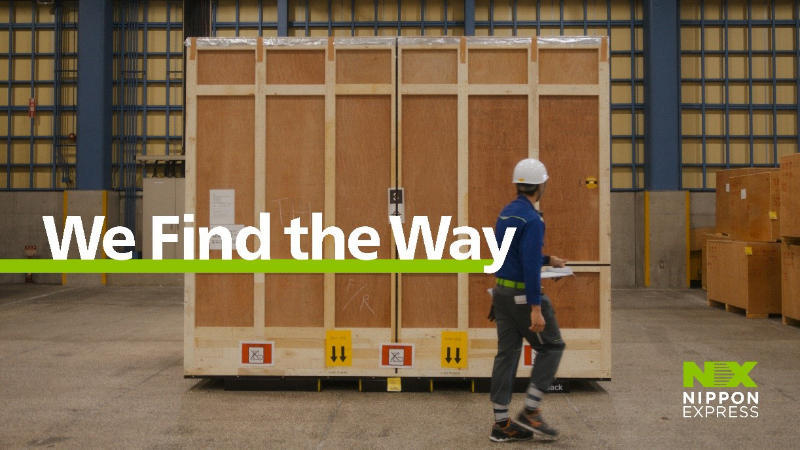 [About the brand movie]
The machines that build semiconductors are fragile, complex and incredibly valuable. This equipment -- which makes the chips that power everything from smartphones to cars -- can't be jostled, tipped or mishandled as it travels from manufacturer to chip-maker. Shipping it across the world requires a unique team of specialists.
That's where NIPPON EXPRESS HOLDINGS, INC. comes in. The global logistics company handles some of the most fragile cargo in the world, from semiconductor equipment to priceless works of art. A new brand movie -- "Finding the Way" -- showcases the company's dedication, creativity and attention to detail as it ships essential goods across the globe.
The film also highlights the history of NX Group, which now operates in over 50 countries while maintaining its Japanese heritage and values, such as a deep commitment to customer service.
Watch "Finding the Way" on the Group's website, its YouTube channel, or its official LinkedIn account. Two versions are available: full-length (4 minutes and 30 seconds) and short (1 minute). It's viewable in three languages: Japanese, English and Chinese.
Overview of brand movie
◆ Group Corporate Message: "We Find the Way"
NX Group brings customers' possibilities to reality. There are often many solutions, but only one way is the way. We use our determination to find the best way to overcome hurdles and take our customers across the finish line.
[FILM CUTS]